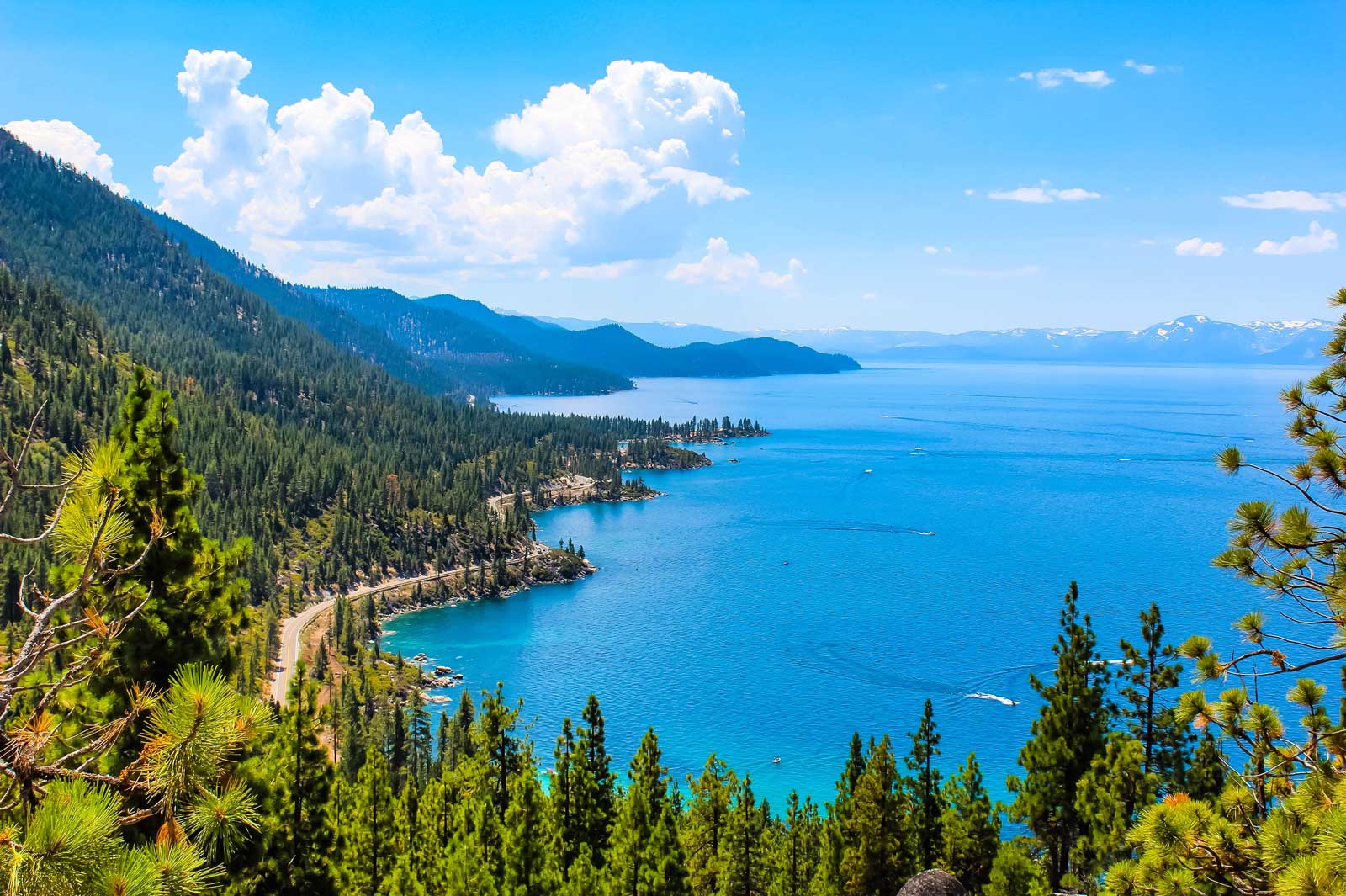 Edgewood Companies, a Lake Tahoe landowner organization since 1896.
about us
Edgewood Companies has been a landowner in Lake Tahoe since 1896. A privately owned real estate and resort hospitality company comprised of Park family descendants with a deep heritage in the community. Edgewood Companies own 500 acres in Nevada that includes Edgewood Tahoe Resort, Friday's Station (an original Pony Express stop where Mark Twain wrote portions of Roughing it), Edgewood Water Company, the Bally's Tahoe Casino and the land around Harveys Resort Casino. Edgewood further owns additional undeveloped parcels and pristine beachfront in the South Lake Tahoe, California area.
Today, Edgewood Companies Management and Board of Directors are focused on their primary real estate investment: Edgewood Tahoe Resort. The Lodge addition to the resort, opened in June 2017 and the newest addition to the 235-acre lakefront property, was voted the #1 Resort Hotel in the U.S. by Travel + Leisure readers in 2018. The LEED-designed Lodge boasts 154 luxury guest rooms, 8,500 sq. ft. spa and salon, 200-seat bistro restaurant, 3,000 sq. ft. ballroom, premium shopping, and much more. The Lodge is a member of Preferred Hotels & Resorts L.V.X. Collection and is currently an acclaimed Forbes 4-Star resort for 3-years. Spa Edgewood also reached this pinnacle of service and resides in the Lodge.
In Summer 2021, Edgewood Tahoe Resort began a new era of expansion: the Villa Suites at Edgewood Tahoe Resort. These luxury villas, ranging from 1,875 to 2,938-square feet, are designed to enhance the Edgewood Tahoe Resort experience for guests looking for elevated accommodations in a more private setting.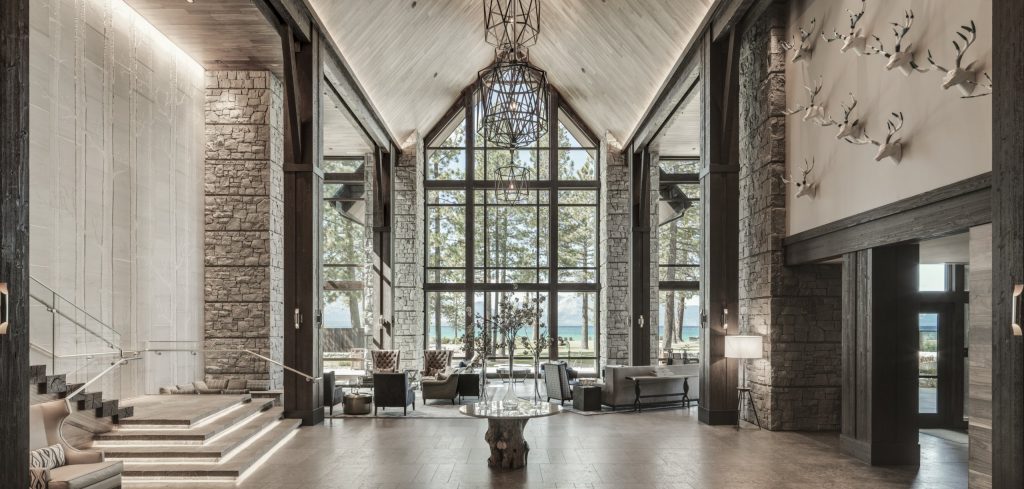 Edgewood Companies is proud to have been part of the South Lake Tahoe communities for over 115 years and will continue to act upon the family mantra:
To be stewards of the land, guardians of the Lake, and solid corporate citizens in the communities in which we operate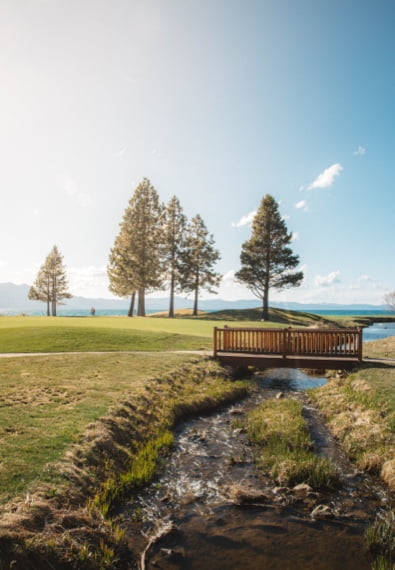 SUSTAINABILITY
Edgewood Companies operates in one of the most majestic natural settings in the world, and takes to heart its commitment to preserve and enhance the natural environment it calls home. As a part of the South Lake Tahoe community for the past 115 years, the organization has been a steward and guardian of the Lake Tahoe environment for generations. During the development of Edgewood Tahoe, the company undertook significant and unprecedented water quality improvements to the 4,200-acre Edgewood Creek watershed that feeds directly into Lake Tahoe. Ongoing efforts to minimize Edgewood Tahoe's environmental footprint include a lake-sourced cooling system that reduces electricity usage, as well as numerous initiatives to eliminate the use of plastic.
Edgewood Water Company
Edgewood Water Company has provided quality water service to its customers since it was first approved by
the Public Utility Commission in 1965. Customers include the casino properties at Stateline and the Edgewood
Tahoe Golf Course.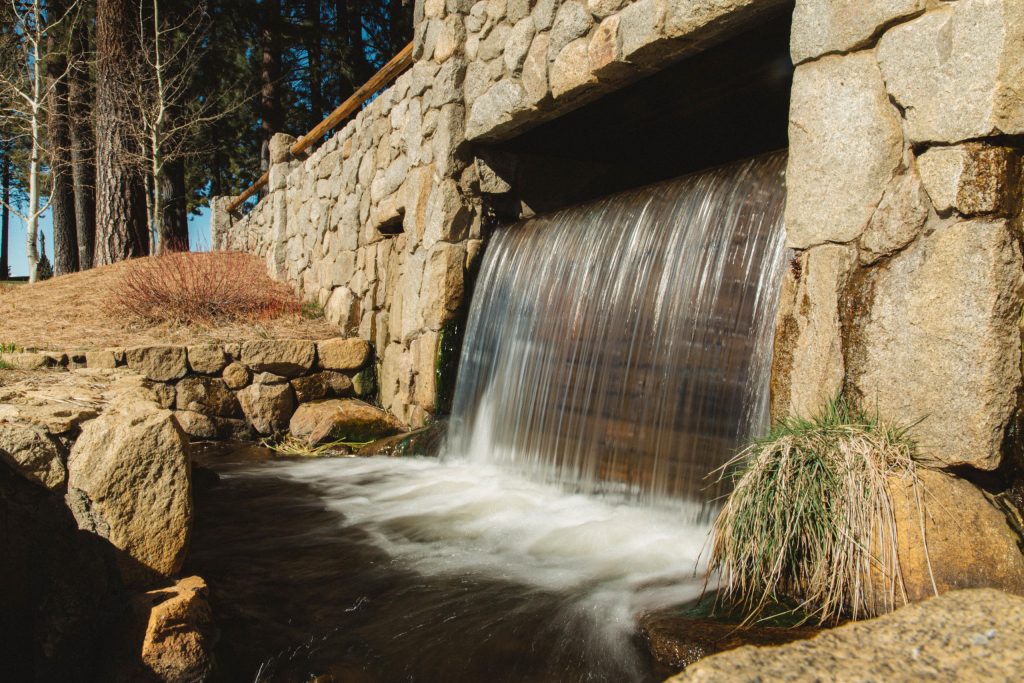 The Villa Suites
Adjacent to the main lodge and fronting the 8th and 9th fairways, the Villa Suites are in the middle of all that Edgewood Tahoe Resort has to offer, while retaining the seclusion of a private piece of Edgewood Tahoe. The Villa Suites project broke ground in the summer of 2021, with the first reservations scheduled for August 2022.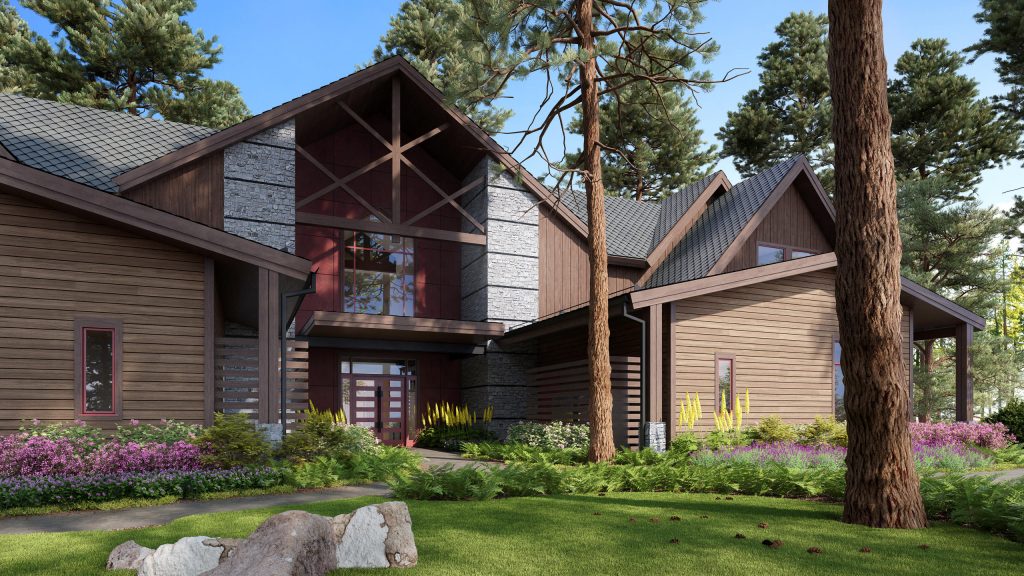 Tahoe South Events Center
The 132,000 square-foot multi-purpose facility, in addition to the Highway 50 revitalization, will strengthen South Lake Tahoe's tourism and provide a venue for the area's range of conventions, special events, and entertainment. Concerts, professional and amateur sporting events, family programming, and more local South Shore community events will be hosted at the facility as well.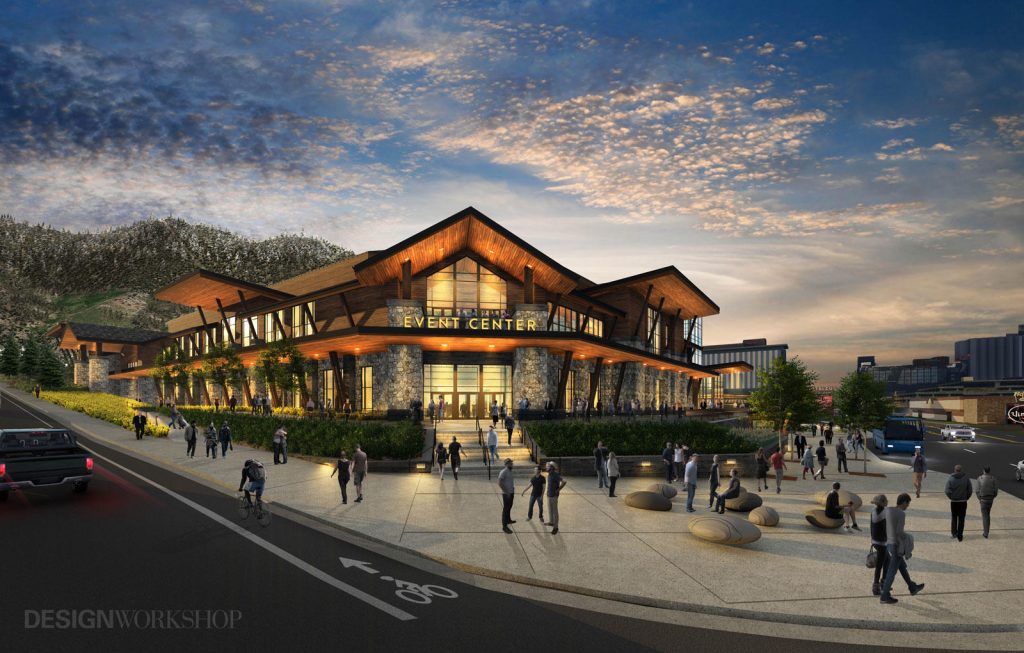 The Lodge at Edgewood Tahoe Resort
The Lodge at Edgewood Tahoe is an homage to the great mountain lodges of the American West, with 154 luxury guest rooms and suites, an 18-hole championship golf course, premium shopping, an award-winning spa and salon, three acclaimed restaurants, and more for guests to enjoy. Since opening in 2017, the Lodge has been a staple accommodation for anyone searching for the perfect mix of alpine luxury and mountain comfort in one of the most beautiful settings in the world.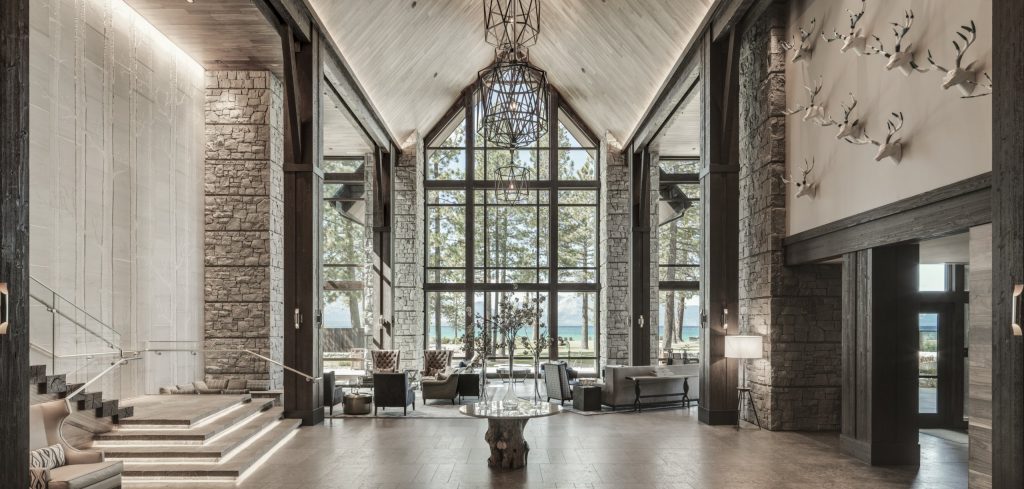 Edgewood Tahoe Resort Clubhouse
Edgewood Tahoe's iconic golf clubhouse provides a central hub for golfers, diners, shoppers, and meeting planners/attendees to gather and enjoy the gorgeous views of both the lake and golf course. The Clubhouse also contains the award-winning Brooks' Bar & Deck, which serves a variety of gourmet comfort food and pub-inspired fare.

Edgewood Tahoe Resort Golf Course
Edgewood Tahoe Golf Course provides 18-holes of lakeside bliss and champion-caliber moments to golfers of all skill levels. Since its creation by George Fazio in 1968, and later renovation by his nephew, world-renowned golf architect Tom Fazio, Edgewood Tahoe has been home to a variety of national golf championships, including the annual celebrity-studded American Century Championship. Today, the lakeside course continues to capture the imaginations and test the mettle of golfers from around the globe.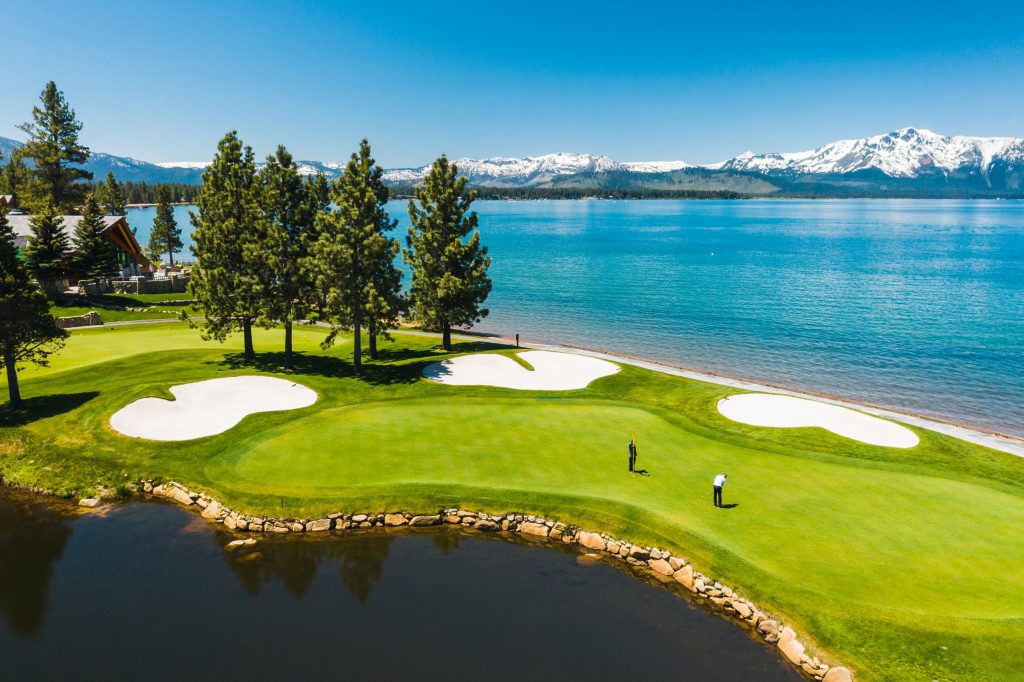 Awards and Recognition
Edgewood Companies is proud to be recognized year after year by national, regional and local organizations for excellence. The awards are a tribute to the incredible people who make the experiences at Edgewood Companies unforgettable. From prestigious accolades issued by Conde Nast Traveler and Forbes, to local recognition from our South Lake Tahoe community, Edgewood Companies is honored to receive awards from a wide range of organizations, and by our guests themselves.





Mission
To responsibly manage our land holdings, retail properties, luxury resort hospitality and real estate developments in a manner that brings value to our customers, community, employees, and shareholders while maximizing quality, long-term growth, and investment value.
Statement of Core Values
The company has identified the following core values:
To provide excellent service to our customers
To be a responsible employer
To act with integrity at all times
To be a good steward to the land
To be a strong corporate citizen
To maximize profits and shareholder value
To provide for future family generations
Vision Statement
Building on our mission, the vision of Edgewood Companies is a multifaceted one. We will become more proactive in directing and managing our businesses. We will be more diversified in our investments and will manage our risks effectively. We will operate with integrity on high quality projects and will partner with reputable entities. And we will do all this while building upon and sustaining our core value to take a more active and visible leadership role in positively shaping the communities in which we invest. We will focus on continuing to support the growth and progress of the Lake Tahoe region, and play an active role in elevating this special destination.
Community Involvement
Edgewood Companies appreciates the importance of having a meaningful connection with the community in which it is a part and is grateful for the opportunity to help make a difference. Each year, we support community efforts with approximately $100,000 in donations focusing on local community and youth education. In addition to these worthy organizations, Edgewood Companies provided five local high school students with $1000 scholarships to attend the college or university of their choice.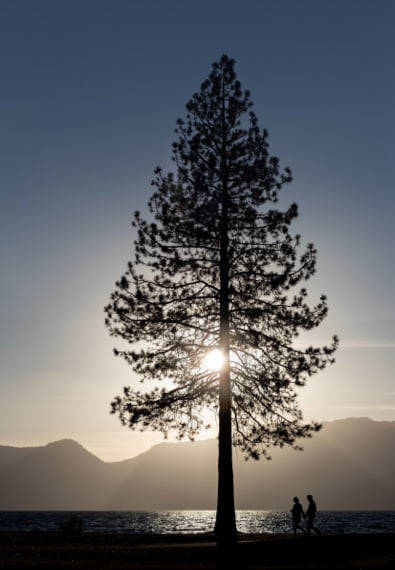 Barton Foundation
Supports organizations that target the community's unmet healthcare needs through its Barton Health Grants program.

Boys & Girls Clubs of South Lake Tahoe
Inspires young people to realize their full potential as productive, responsible, and caring citizens.

Carson Valley Community Food Closet
Is a food bank providing food to qualifying residents in Douglas County to supplement their food supply.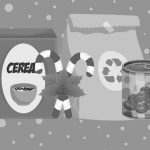 Christmas Cheer
Food bank distribution center in the South Lake Tahoe area feeds over 450 families regularly, all year long.

Douglas County Sheriff's Advisory Council
Is a service organization founded to raise funds for extraordinary expenses of the Douglas County Sheriff's Office including continuing education and training for personnel, technological resources and other supplemental equipment.

Lake Tahoe Community College Foundation
Supports educational excellence by assisting and encouraging investment in the development and growth of educational opportunities at Lake Tahoe Community College.

Nevada Women's Fund
Works with community donors and supporters to raise financial contributions and other resources to support critical social needs for northern Nevada women and families.

Parasol Tahoe Community Foundation
Is dedicated to supporting the Lake Tahoe region by supporting quality programs provided by local non-profit organizations and by providing community leadership on emerging issues.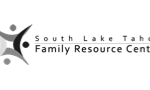 South Lake Tahoe Family Resource Center
Aims to enable individuals and families to achieve self-sufficiency and economic stability.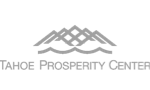 Tahoe Prosperity Center
Works collaboratively across the Tahoe basin with two states, six government jurisdictions and numerous federal agencies to encourage positive economic, environmental and community change in the region.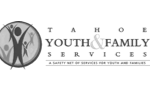 Tahoe Youth and Family Services
Promotes the healthy development of children, youth, and families by providing counseling, education and support services.
Directors
Rob Winkel
Chairman of the Board
Steve Johnson
Board of Directors
Alan Blach
Board/Shareholder
Joe Lourdeaux
Board/Shareholder
Tim Kelly
Board/Shareholder
Tom Seeliger
Board/Shareholder
Executive Leadership
John J. McLaughlin
President/CEO/Board of Director
Corinna Osborne
General Manager